Top Ten most familiar logos
1 →
McDonald's
It opened in 1940 and is one of the biggest fast food restaurant, as it is scattered all over the world!
2 → Disney


We all watched it when we were kids and had our favorite characters. Brothers Walt & Roy Disney founded it in 1923.
3 → Coca Cola



It's one of the most popular soft drinks to this day.
4 → Apple


It started in 1976 and has expanded to be a multinational corporation. Macbooks, iPods, and more has made a big impact to our generation.
5 → Playboy


Hugh Hefner started Playboy in the 1950's and my idol, Marilyn Monroe, was on the first cover of the popular magazine. The most ever sold of an issue from Playboy is 7,161,561 copies! Impressive.
6 → MTV


MTV started out playing music videos all the time when it came to our television sets in 1981. Alot has changed since then, but their logo is still very well known.
7 → WB


It's considered to be one of the biggest productions in the television/film industry. Since 1918, it has brung us 'Buffy the Vampire Slayer', '7th Heaven', 'Dawson's Creek' and more.
8 → I Love NY


A tourist's favorite logo to wear on shirts, key chains and more.
9 → CNN


It's the most trusted name in thew news business since 1980.
10 → Paramount Pictures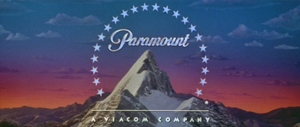 This motion picture company brought you movies like, 'How to Lose a Guy in 10 Days', 'Mean Girls', 'Clueless' and lots more. It has been a business since 1912.
You'll
♥
Loading related posts from sailthru...